A

client once told us our differentiator is that we offer style and substance. We wanted our rebrand to do the same. We designed our new identity around a substantive new mission: "Connecting more people to the therapies and technologies that will shape a better future."

We decided to use this new identify as a platform to think differently about healthcare: how can we reach more people with a new focus on accessibility, a commitment to rare disease states and marginalized populations, and a more global view of health?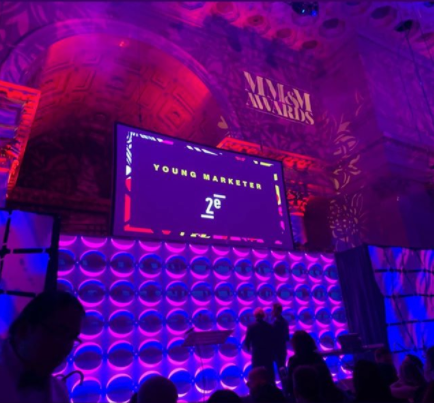 The new brand launched in October 2019. A name change from "2e Creative" to "2e" represented our expansion beyond our design shop roots. Our new, dynamic logo system reflects the flexibility of our agency and our solutions. The logo can grow and separate, but the parts always work together in perfect symbiosis. As part of the brand expansion, we used the two lines from the logo to create dynamic patterns that must always reinforce our messaging. We call these lines "lifelines" because they're meant to evoke our brand platform: our work is every life.